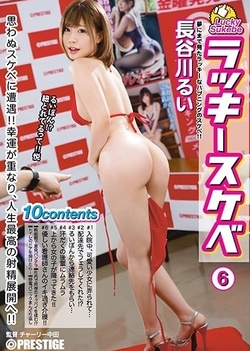 Lucky Sketch 6 All The Erotic Things You Can Imagine Can Happen In Reality! !
22 minutes
Rui Hasegawa amazes with a series of soft handjob scenes, rubbing her partner's big cock in a gorgeous manner while also moaning and gently flashing her tits. She aims to suck the fat fucker in really sloppy modes but not before jerking it right and getting it hard enough to splash the sperm right down her mouth.
There is no more Rui Hasegawa DVD, but you can check 5554 more JAV DVD into our archives, we are pretty sure you will found something you like!!
View All